I have this nice, red silk tie that I really like but one time while wearing it, I spilled pasta sauce on it. Unfortunately, I waited months to do anything about it. So sad… Silk ties are hard to clean because you can't wash them or dry clean them.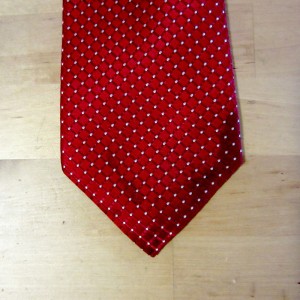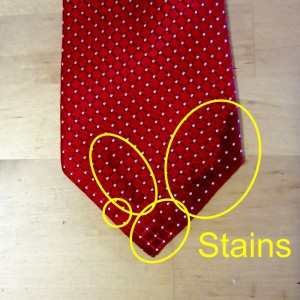 Luckily, I managed to get most of the stains out! I blotted the stains with rubbing alcohol. Then, I used a dry paper towel to blot out most of the alcohol and completely dried it with a hair dryer. I needed to repeat this nearly a dozen times before I got almost all of the stains out. After a couple rounds, I stopped using the hair dryer and only used it at the very end to make sure all the alcohol evaporated from the tie.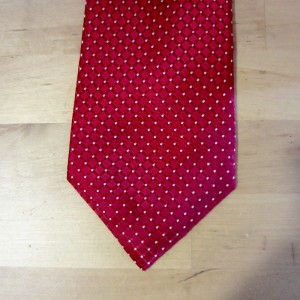 As you can see, I got most of the stains out and I think I would have gotten them all out if I hadn't waited several months before trying this. Below is a video I made during the cleaning process. If you try this, leave a comment and let me know how it works for you.