In this project I am going to show you how to make a joule thief and put it in a jar.  This joule thief is a simple circuit that will take an old "dead" AA or AAA battery and up the voltage enough to power an LED.  I use these as decorations and to completely drain batteries that are too "dead" to work in other devices.  Note:  The only unique idea here is to stick one of these circuits into a plastic jar.  The circuit is not mine.  I learned how to make these circuits by following this Instructable and this post on EvilMadScientist.
To make a joule thief you need a AA or AAA battery holder, a 1k resister (or similar), a 2n3904 transistor (or similar NPN transistor), an LED, a ferrite ring, some wire, a project board (optional), and common soldering supplies.  This is an easy soldering project and one that would be a good first project but I am not going to explain how to solder here.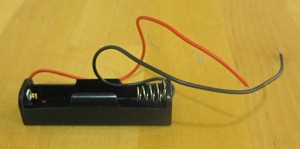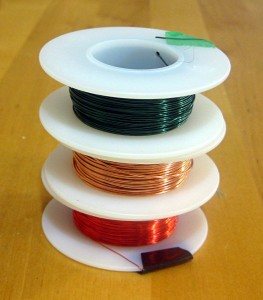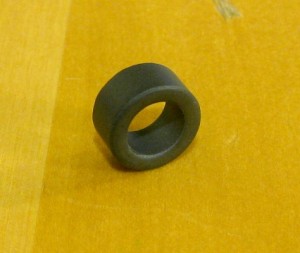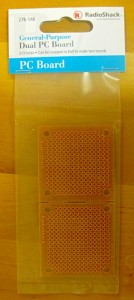 Most of the supplies can be found at your neighborhood electronics store, online, or scavenged from other electronics.  I found ferrite rings at Ax-man, the greatest store in the history of all mankind.  You can also salvage ferrite rings from old inductors or other ferrite toroids.  You don't need a very large project board.  I used the smallest one I could find and cut it into smaller pieces with a Dremel tool.  You could also build the circuit freehand.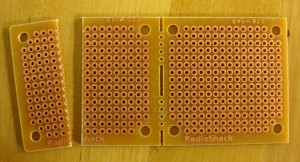 Below is my drawing of the circuit.  It is by no means a true schematic but it was helpful to me.  Here is a much better schematic.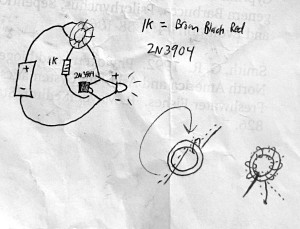 The most difficult part of this project, and it isn't that hard, is to hand wind a ferrite toroid.  You need 2 lengths of wire.   I like to use magnet wire because it is thin but you need to use sand paper or a sanding wheel on a Dremel tool to take off the coating from the ends of the wire to solder them.  This is a little harder to do than stripping traditional wire but not too bad.  Holding the wires together, put them into the ring and wind them around the ring 8-11 times keeping the wires parallel to each other.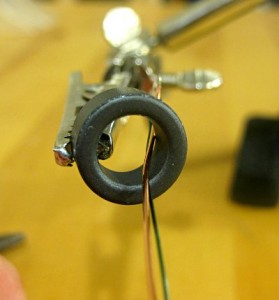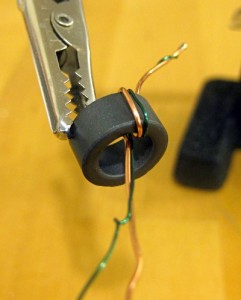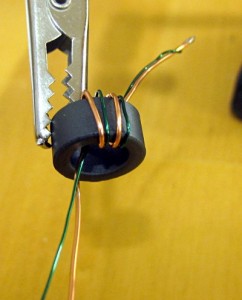 Connect the beginning of 1 wire to the end of the other wire (see photo).  This will be connected to the positive (+) end of the battery.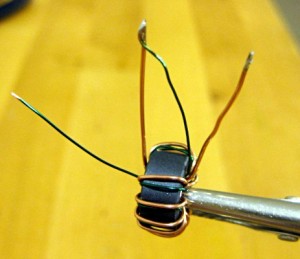 Solder the other components as in my drawing or the schematic.  I didn't have any 1k resistors so I used an 820 ohm resistor and the circuit works just fine.  I'm probably burning through batteries slightly faster than if I had used a 1k resistor, but I'm OK with that.  The 2N3904 transistor has 3 pins; the emitter, base, and collector.  See the diagram to determine which is which.  The collector (C) should be soldered to the positive (+) end of the LED and 1 wire from the ferrite toroid.  The base (B) connects to the 1k resistor.  The emitter (E) connects to the negative (-) end of the LED.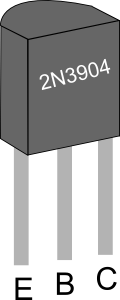 New LED's will have 1 long pin and 1 short pin.  The long pin is positive (+) and the short pin is negative (-).  The base of most LED's have 1 round side and 1 flat side.  The pin on the flat side is negative (-).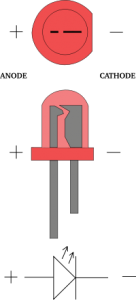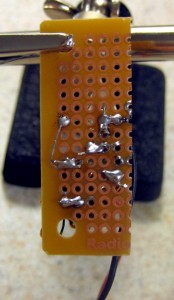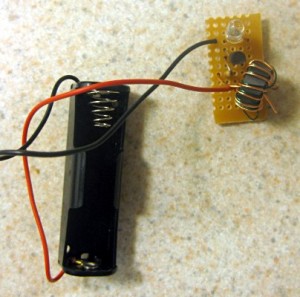 I used a blue LED because I like blue LED's.  You can use most any LED for this project.  You can even use 2 or more LED's in parallel but the brightness of each will be slightly reduced.  I have tried flashing LED's and I have found that they don't usually work too well.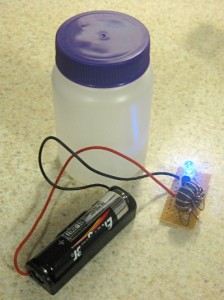 I found some small, semi-transparent plastic jars at Ax-man.  By shoving the battery and circuit into a jar, I was able to make a little jar of light powered by a "dead" battery.  I think it turned out well and the light is pretty bright.